Welcome to Mission Health + Home

At Mission Health + Home, we are local people serving local people.
Based in Rochester, NY, we are a premier medical equipment company serving Western and Central New York. Whether you're searching for mobility and accessibility equipment or trying to find the right products to heal your patients, you can rely on our team to design a solution for your unique situation.
It's time to discover a better way to Heal, a better way to Live, and a better way to Move. Get in touch with us to schedule a home assessment, product evaluation, or to speak to a representative. We look forward to assisting you!
Health
---
You work tirelessly to provide your patients the best care possible. You deserve products and services from a partner who believes in you and supports the care you provide.
Let Mission Health + Home guide you every step of the way. Offering a dynamic line of therapeutic mattresses, patient lifts, negative pressure wound therapy supplies, and more, we have the inventory and know-how to enhance your facility's healing efforts.
Schedule a clinical product evaluation today!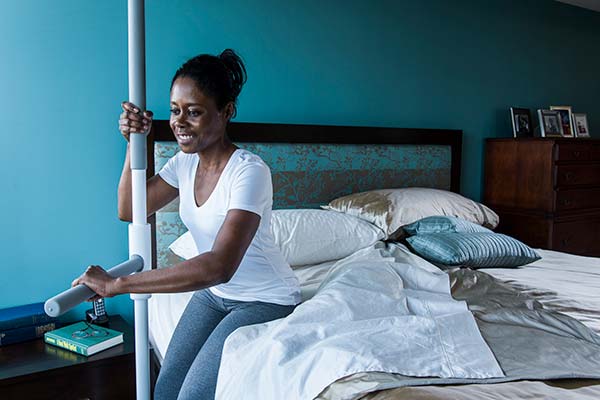 Bariatric Hospital Beds
Hi-Lo Hospital Beds
Patient Lifts
Positioning Chairs
Floorbeds
Home
---
Caring for a loved one who has limited mobility can be a full-time job all in itself.
When you need support and guidance on helping a family member maintain their safety and independence, Mission Health + Home is ready with personalized, affordable, and long-term solutions.
From stair and vertical platform lifts to wheelchair ramps, mobility scooters, and home modifications and accessibility remodeling, you can depend on our team to enhance your loved one's independence, safety, and comfort ‒ as well as your peace of mind.
We look forward to helping you discover better ways to Heal, Live, & Move.
Contact us
at
585-203-9200
to get started!